TIMELESS DIMENSION timelessdimension0.blogspot.com
さらに7月20日(金)より全国劇場窓口にて第一弾プレゼント付前売券の発売が決定!
鳥山明 先生自身がデザインした、"防寒服仕様"の #悟空 と #ベジータ の「 超神(ゴッド) チェンジストラップ」!温度によって髪色が黄色と青色に変化するストラップで、全国合計各5万個限定です!!
Movie advance ticket presents: God Change Strap, limited to 50,000 pieces.
Designed by Toriyama Akira himself, Gokuu and Vegeta in winter clothing. The hair colour changes from yellow to blue depending on temperature, yellow when hot and blue when cold.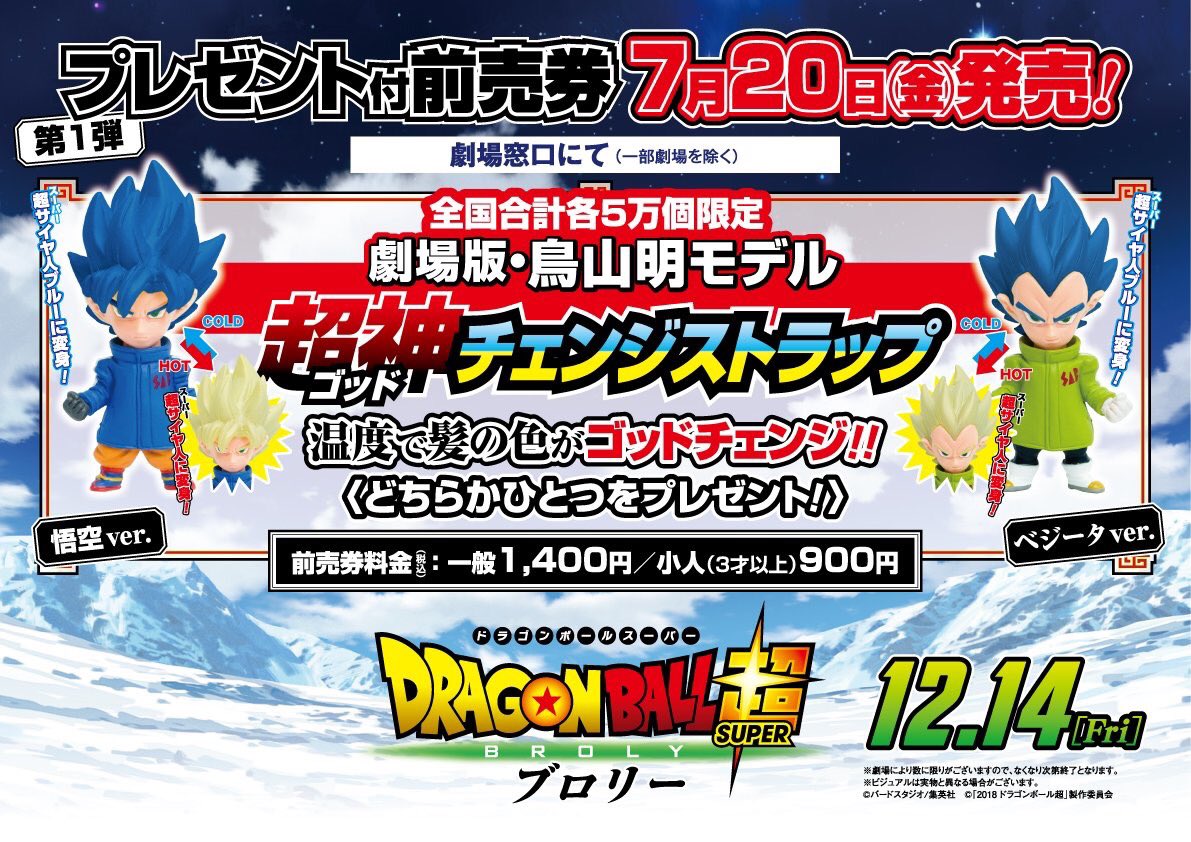 7月20日(金)第一弾プレゼント付前売券 発売!劇場窓口にて(一部劇場除く)
劇場版・鳥山明モデル
超神(ゴッド)チェンジストラップ 温度で髪の色がゴッドチェンジ!!
どちらかひとつをプレゼント!
全国合計各5万個限定
前売券料金(税込)
一般1,400円
小人(3才以上)900円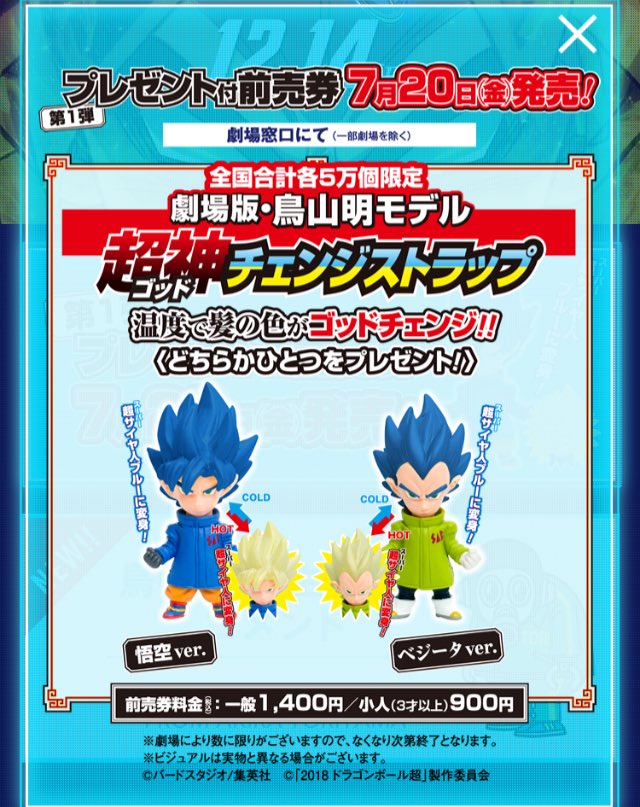 TIMELESS DIMENSION timelessdimension0.blogspot.com
TIMELESS DIMENSION timelessdimension0.blogspot.com
TIMELESS DIMENSION timelessdimension0.blogspot.com
TIMELESS DIMENSION timelessdimension0.blogspot.com